My 6 Month Old Tropical Aquarium
by Grant G Borlace
(Port Lincoln, SA, Australia)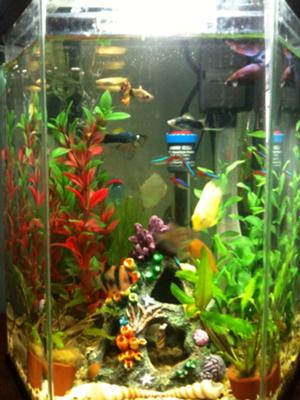 6 Month old tropical aquarium
I started this small tropical tank around 6 months ago.

I have a heater, air pump and filter and do weekly water changes. I also every few weeks put a Marine Master - Oxyshell in the tank which balances the water PH levels.

The fish love the tank and are fed on frozen blood worms and a variety of different flakes.